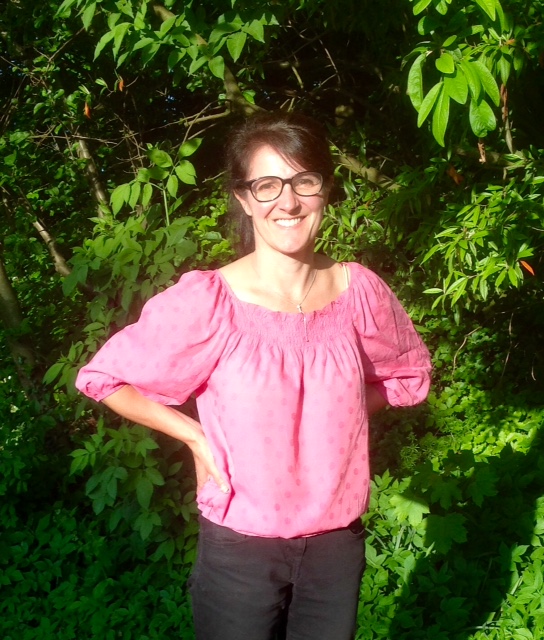 In June, 2015, Rev. Dr. Easter Smart was inducted as minister of Currie Kirk, beginning an exciting new chapter for both Easter and the church. Easter and her family have felt very warmly welcomed by the members of Currie Kirk and the surrounding community, and she very much looks forward to building Christian community, teaching people about the good news of the Gospel and the teachings of Jesus Christ in our modern world.
Easter comes to Currie from Aberdeen, where she served for 15 years as the Chaplain of Aberdeen University, ministering to a diverse student population as well as the faculty and staff. Prior to Aberdeen, Easter thoroughly enjoyed serving as assistant minister in both Colinton Parish Church, Edinburgh and, subsequently, St. Columba's Church in London.
Though Easter was born in Scotland and raised mostly in Glasgow, at age 12 she emigrated with her family to the United States after her father, also a Church of Scotland minister, accepted a call to serve a church in Baltimore, Maryland. She went on to study religion and psychology at Duke University and then obtained her M. div from Princeton Theological Seminary. While in Aberdeen, she earned her Doctor of Ministry degree from Pittsburgh Theological Seminary, writing a dissertation on Christian Hospitality in a multi-cultural setting.
Easter is married to Darren Raphael, a secondary school teacher from Northern Ireland, and together they have three children, Gabriel (14), Breanna (12) and Sam (11). Two tweens and a teen keep Easter and Darren on their toes!
A runner since her secondary school days, Easter runs daily and has raced in 5 marathons, including marathons in South Africa and Paris, raising funds for charities in each marathon. She now enjoys running with her son, Gabriel, and, as a hiking enthusiast, she is especially happy to be living next to the Pentland Hills.
Easter's door is always open and she looks forward to getting to know the Currie Kirk members as well as the people in the larger community.